Our vineyard & winery is our family
OVERVIEW
Oswego Hills Winery is available for use throughout the year for various wine events. Please contact our hospitality coordinators or the director of catering for more information regarding your needs.
We look forward to working with you or your group.
Event Times and Set up Policy
The facility is available for rental between the hours of 2:00 pm and 10:00 pm. Set up for events may not begin before 2:00 pm the actual day of the event. All events must conclude at 10:00 pm, and an overtime fee of $250.00 per hour will be assessed if the premises are not vacated by this time. Overtime charges begin on the quarter hour. Live music or sound systems shall cease @10.00 pm to comply with city noise ordinances and alcohol service shall stop 1 hour before the event conclusion.
Alcohol Beverages
NO alcoholic beverages other than Oswego Hills wines may be served on premises. The lessee may supply sparkling wine/Champagne from an outside source. A $5.00 per bottle corkage fee will apply. All alcohol servers shall be licensed by, and comply with, OLCC rules and regulations. Should minors be found in possession of alcohol, all alcohol service will cease for the remainder of the event. Any additional alcoholic beverages that are brought on the premises will be confiscated. In the event that guests are seen consuming alcoholic beverages other than that which is agreed upon, we reserve the right to terminate your event. Non-alcoholic beverage service is encouraged, but is the responsibility of the caterer.
Security Deposit
A $500.00 security deposit fee shall be collected 30 days prior to each event. This deposit will be returned in full no later than two weeks after the conclusion of each event on the condition that the facility is left in its original condition. The deposit may also be credited towards the final bill. Breakage costs will be reviewed in the catering contract. Broken or missing Oswego Hills Winery glasses are subject to a $5.00 per glass replacement fee.
Event Management
Winery events with greater than 100 guests will be staffed by employees of Oswego Hills Winery preferred catering only. These individuals are responsible for obtaining OLCC licenses and Oregon Food Handlers' permits. They are required to follow OLCC rules and regulations concerning alcohol service to any individual, and/or to terminate an event if such actions are deemed appropriate.
Capacity
The main winery will accommodate up to 100 guests for a standing reception. The maximum for indoor banquet seating is 40. The upstairs loft of the winery has not been completed and is not ready for commercial use. Outside events will accommodate up to 300 guests with parking for 100 cars. Oswego Hills Winery will assume no responsibility for rain plans and specifically does not provide for refunds and/or "rain checks" in the event of inclement weather.
Facility Fee and Cancellation Policy
Facility fees are negotiated on a per event basis. Please contact our hospitality coordinators to discuss pricing and availability. A 50% non-refundable deposit plus a signed facility rental and catering agreement is required before a requested date can be reserved. The final balance of the facility rental fee, plus a $300.00 security deposit, is due 30 days prior to your event. In the event of a cancellation, the winery will retain the full deposit amount. Should the facility be re-booked, all deposits will be returned in full. Oswego Hills Winery reserves the right to refuse service or to terminate an event at any time.
Billing of Wines Consumed
Final billing will be assessed on partial or full bottles of wine consumed. You will receive a bill for wines consumed at the conclusion of the event. A credit card number is required.
Preferred Service Providers
Oswego Hills Winery has preferred service providers for event hosting and management. If you wish to use an additional provider, they must be approved and qualified by Oswego Hills Winery prior to signing an event contract.
Proof of Insurance
A liability insurance policy naming the holder as well as Oswego Hills Winery as an additional insured shall be presented at the start of the event. This policy shall be for the amount of $2 million dollars. The policy will be in effect from the beginning of the event until everyone has vacated the premises.
Event Contract (PDF 56 KB)
Rental Policies (PDF 68 KB)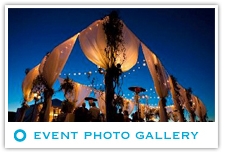 Winery Hospitality Coordinators
Derek Lawrence or Jerry Marshall
450 S. Rosemont Rd
West Linn, OR 97068
(503)-655-2599
Event Contract (PDF 56 KB)
Rental Policies (PDF 68 KB)

Additional Service Providers
Grand Cru Hospitality
Alex Chong, Patrick Miller, or Katie Kearn
(503)-954-3969
alex@grandcruhospitality.com
patrick@grandcruhospitality.com events@grandcruhospitality.com
website
GP Catering
(Oregon's banqueteers)
James Joyce or Vicky Davies
(503)-697-7355
email
website
Hot Air Ballooning
Portland Rose Hot Air Balloons
Derek Hancock, Pilot
(503)-638-1301
email
website
The Party Place
(Equipment Rental)
(503)-548-4880
website

West Coast Events
(Equipment Rental)
Pat & Duane Smith
(503)-294-0412
website

Bitna Chung Photography
Bitna Chung , Owner
(503)-970-5728
website
Jon Ferrey Photography
Jon Ferrey, Owner
(503)-572-8695
email
website
Videographer
Jerome Niko, Owner
(503)-833-2479
website
blog
Live Entertainment
Conroy-Debrie
Dub or Anne
(503)-284-5304
website

Global FM
Dan or Becky
(503)-804-9317
website

Wayne Richards & Southern Nights
Wayne Richards
(503)-516-7879
website

Aaron Meyer Concert Rock Violinist
Aaron
(503)-515-3461
website
DJ: Event Team Northwest Inc.
Shawn Whittemore
(503)-380-9479
website

DJ Cutt Entertainment
Alex Ramey
(503)-752-6324
email
website

DJ: David Efaw Productions
(503)-229-4393
email
website
Maria Skipper & Friends
Singing & Music
email
(503)-351-4101